At ACE, charitable giving is an important part of our key principles. We know from the success of our annual fundraising campaigns, including Pink Month each October, that giving is important to our customers, too!
On December 1st, the global generosity movement Giving Tuesday will inspire people around the world to give, collaborate, and celebrate generosity. This international day of giving is an important occasion for charitable organizations. If you're interested and able to give this year, here's how you can support just a few charities! If you want to learn more about how to support your favorite charity on Giving Tuesday, be sure to visit the organization's website or givingtuesday.org. 
Back on My Feet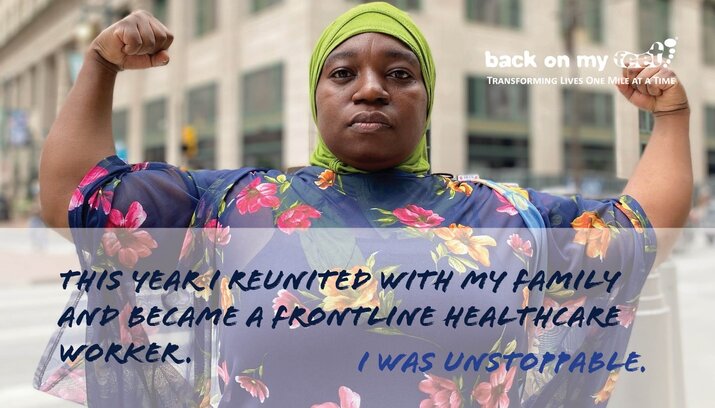 Learn how you can give to Back on My Feet here!
Operating in 14 major cities across the United States, Back on My Feet is a national organization that combats homeless through the power of running, community support, and essential employment and housing resources.
Back on My Feet believes its members are not defined by labels. They are unstoppable. Here's one member's story.
"Back on My Feet has given me a second chance at success — a chance to do better. I'm finally part of a community. I would still be lost without Back on My Feet's support, guidance, and love." -Angie
"Angie lost her job and faced mounting medical bills for a child with special needs. With no family to help, Angie ended up in a shelter. There she found Back on My Feet.
With Back on My Feet behind her, Angie became focused. She obtained a workplace certification, found a new job and housing, and, most importantly, reunited with her children.
Homelessness in the US is projected to increase 45% this year, and Back on My Feet is the only national organization addressing this issue in an entrepreneurial, scalable way, and with our innovative program model." -Rebecca Little, Development Director at Back on my Feet.
This Giving Tuesday all donations to Back on My Feet up to $1000 will be matched, making your impact go twice as far during this critical time. Please consider giving at: **backonmyfeet.org/ace**
Genesis Women's Shelter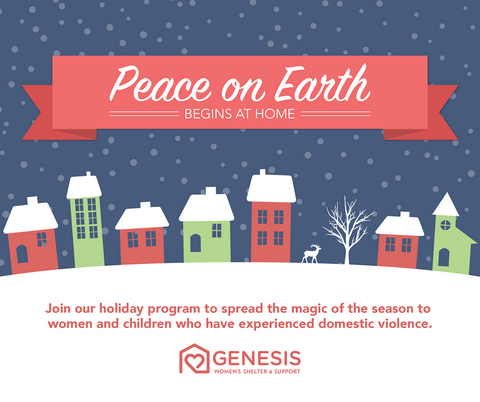 Genesis Women's Shelter in Dallas, Texas was created to give women in abusive situations a way out. The nonprofit provides safety, shelter, and support for women and children who have experienced domestic violence.
Donations of any amount help Genesis Women's Shelter continue to do vitally important work. On Giving Tuesday, the donations they collect will help stock their pantry for the women and kiddos staying at the emergency shelter. In fact, a donation of $27 provides three days of fresh fruit for everyone staying at the emergency shelter. A $75 donation provides a healthy dinner of baked chicken, steamed broccoli, mashed potatoes, and salad to everyone staying at the emergency shelter. 
This Giving Tuesday, you can help Genesis Women's Shelter "stock the pantry" by donating at www.genesisshelter.org/donate. Be sure to **follow Genesis Women's Shelter & Support on Facebook** to follow their progress in real time!
In addition to making a donation on Giving Tuesday, you can also support the organization during the holidays here. A $25 donation can remind a woman or a mom that she is loved and valued during a particularly difficult time in her life. And if you want even more ways to get involved with Genesis from the safety of your own home, including shopping the Genesis Amazon Wish List and donating gently-used clothing and household items , the Genesis Hub is the perfect resource.
Homes for Our Troops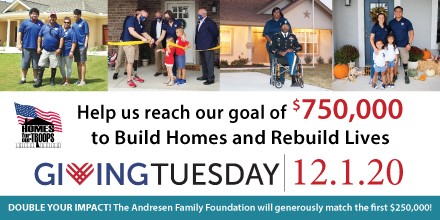 Learn how you can make a difference for Veterans in need here!
Homes For Our Troops (HFOT) is a national nonprofit that builds and donates specially adapted custom homes for severely injured post-9/11 Veterans, enabling them to rebuild their lives. HFOT not only builds homes, but they rebuild lives by continuing to support Veterans after their new home has been delivered, providing pro-bono financial planner services for three years, homeownership education, home warranty coverage, and more to ensure each Veteran's long-term success.
HFOT has set a goal to reach $750,000 this year in donations, which will cover costs for special features, including safe rooms and generators, in HFOT's specially adapted custom homes. Safe rooms are crucial for injured Veterans because they provide a secure location to safeguard themselves and their families during severe weather and natural disasters. The room, which doubles as the master bedroom closet in HFOT homes, is built to FEMA standards and enables Veterans to charge their prosthetics and electric wheelchairs with the electricity from a backup generator. In addition, the backup generator enables HFOT Veterans to continue controlling their homes' heating & cooling systems during power outages, provides power for major appliances, and keeps their homes safe and operational.
On Giving Tuesday, your donation will have double the impact thanks to The Andresen Family Foundation, which will match the first $250,000 in donations, dollar for dollar! 
Here are some ways you can get involved with Homes For Our Troops' mission on Giving Tuesday to help build homes and rebuild lives: 
National Breast Cancer Foundation (NBCF)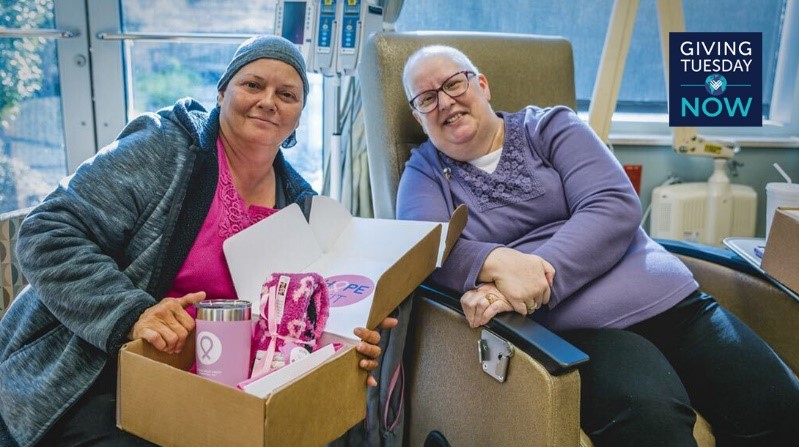 Consider donating to NBCF here!
National Breast Cancer Foundation, Inc. (NBCF) has been Helping Women Now since 1991. This organization provides life-saving resources to those affected by breast cancer through early detection, education, and support services. NBCF offers programs, including free screening and diagnostic breast care services and the Patient Navigator Program, in which dedicated navigators provide education, guidance, and support with financial, administrative, and emotional issues on a patient's journey.
The holidays are around the corner, and NBCF's mission is to give the gift of hope to women and families impacted by breast cancer. Every donation contributes to funding NBCF's programs,
This Giving Tuesday, NBCF is seeking donations to help them continue to do their important work, especially in the midst of the COVID-19 pandemic. If you are able, you can **donate in any amount through their dedicated web page here**. You can also give the gift of hope by sending a HOPE Kit to a loved one facing breast cancer.