Election Day 2020 was unlike any other the U.S. has seen in its history. Record voter turnout, due in part to the success of early voting, made headlines before and after Election Day. Now that Election Day has passed, it's time to reflect on how it went.
According to Pew Research, as of November 3, more than 100 million early votes had been cast – which was already more than two-thirds of the total number of votes cast in 2016.1 Pew states that previously the Election Day record had been set by voter turnout at the 2008 election, in which 58% of the voting-age population cast their ballot. Some projections today propose that final turnout this year will surpass even those numbers.2
An official count of all voters has not yet been reached, as many states continue to count ballots days after the election. However, it's clear that millions of Americans decided to register to vote and to prioritize ensuring that their voice was heard – whether by early voting in person, voting by mail, or casting their ballot on Election Day.
At ACE, we made a commitment this year to encourage our customers and employees to get out and vote as well. Beginning in September, our Your Voice, Your Vote initiative helped spread the message about the importance of voting.
Because the first step to casting a vote is to become a registered voter in your state, we focused on sharing information on how to register. In our stores, we prominently displayed QR codes that customers could scan to visit their State's Secretary of State website and start the process.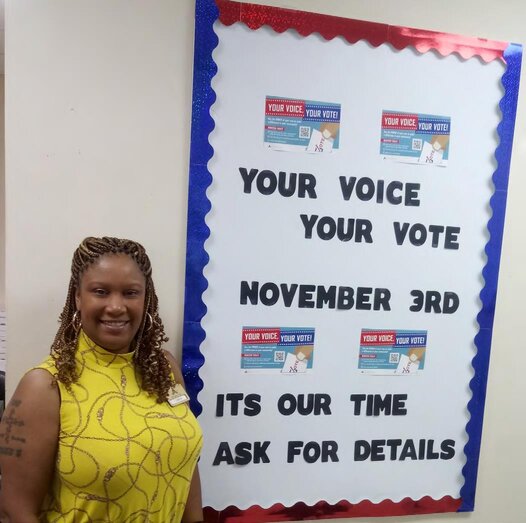 Some went above and beyond to share the message, like Tanya at her store in Houston, TX!
Store Manager Tanya at Store 1495 in the Houston Region helped get the word out about voter registration by building this eye-catching board.
We shared 250,000 handouts with state registration information with customers in our stores, making it easy to register on-the-go. And from the feedback we received, it sounds like our efforts made a difference!
Store Manager Julianne in Oregon commented on this experience in one of her stores:
"I was with Julie at 3161 and watched her help a customer register. He had never voted before, was an older gentleman, maybe 40s and was extremely excited to vote for his first time!" 
Online, we shared voter registration deadlines, early voting timelines, and information on available voting methods.
If you visited our Facebook, Instagram, Twitter, or LinkedIn channels, you may have seen a variety of information and helpful posts.
We also shared personal stories from employees who registered to vote this year: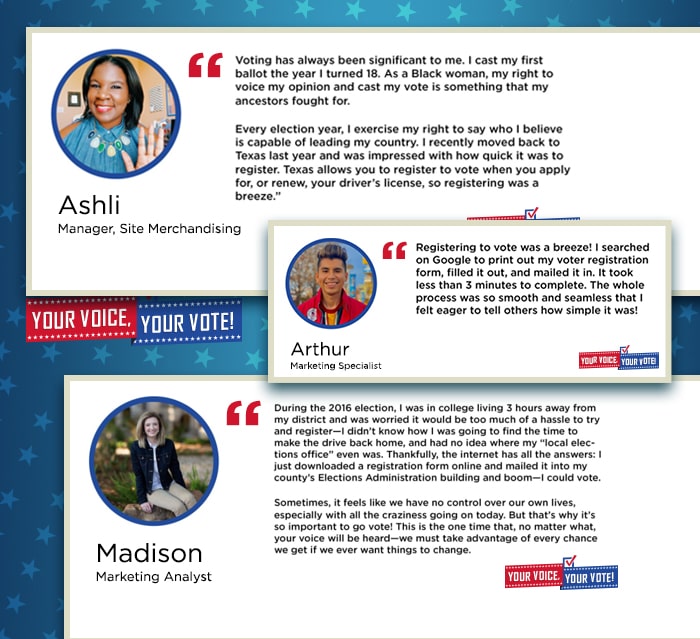 Our executive team participated by sharing a few of their stories as well!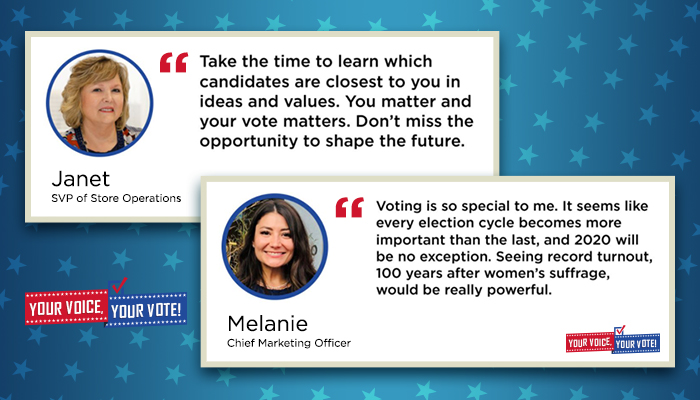 After Election Day, we highlighted employees who proudly shared photos with their "I Voted" stickers: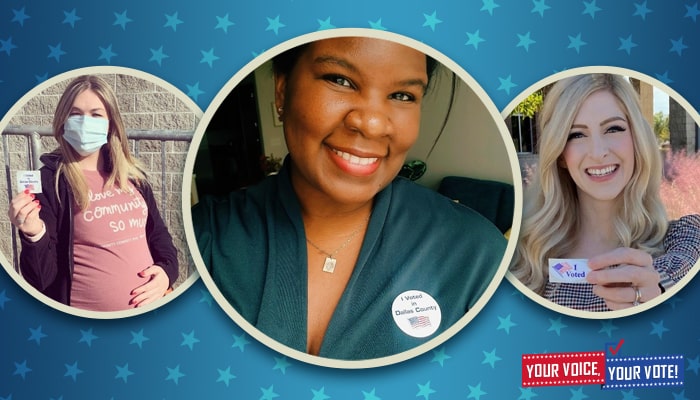 On our website, we created a series of blog posts that highlighted how to register in your state, important registration deadlines and election days, as well as voting methods. We also shared ways to vote early in your state.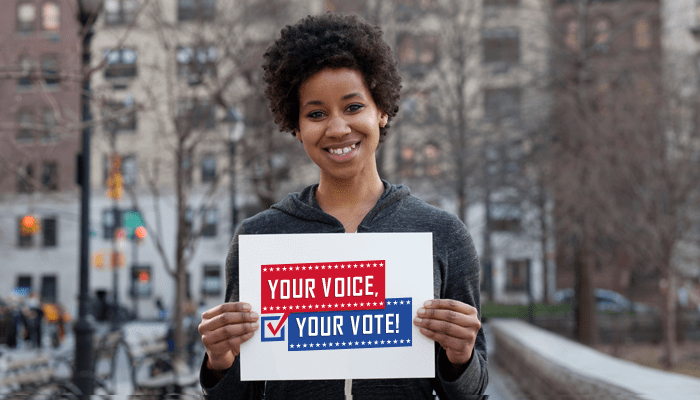 If you subscribe to our email list, you may have seen some helpful communications as well. We sent roughly 950,000 emails to our subscribers with information on how to register (and why it's so important).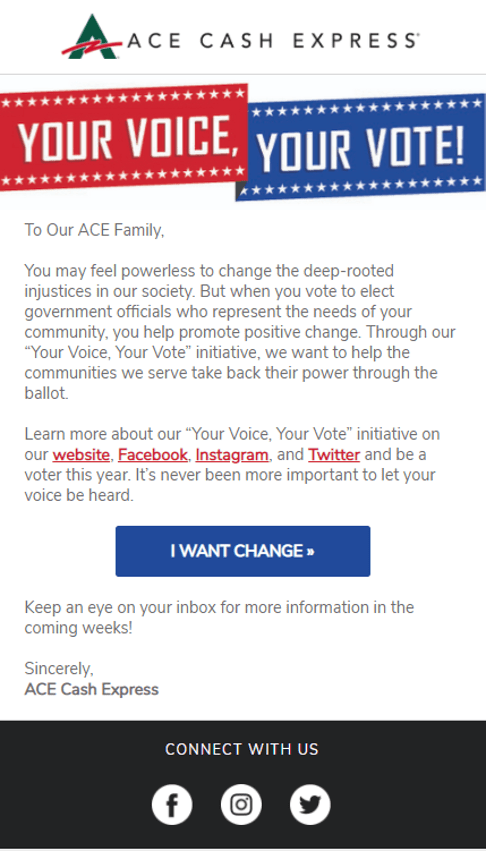 We're proud to share such an important message with our audiences online and in our stores. And we're proud of you for casting your vote this year!