How to Open a Checking Account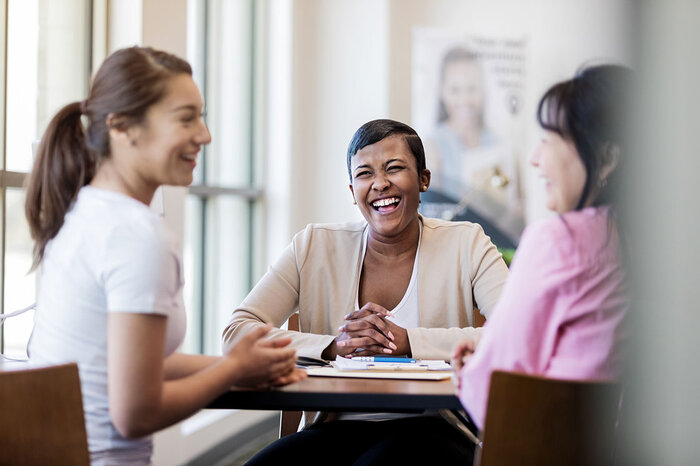 A checking account can be a great tool for managing your money. It allows you to deposit and withdraw funds.[1] But opening a checking account isn't as simple as walking into a bank and handing them your money. In addition to shopping around for the right financial service provider, there are certain steps you'll need to take in order to apply and start using the account.
Below we discuss the steps you'll need to take in order to open a checking account.
Steps to Open a Checking Account
###
Research Financial Service Provider Options
The first step in opening a checking account is to determine what exactly you're looking for in a checking account. When selecting the right checking account option for your needs, you may consider traditional banks, online banks, credit unions, and alternative financial service providers. Here are a few factors to be mindful of in your provider:[2]
Monthly fees. Some financial service providers may charge monthly fees for keeping a checking account open, although to waive some fees you can often meet certain requirements by using direct deposit or meeting the minimum balance requirement for the account.
Minimum balance requirements. Some checking accounts won't allow you to keep open a checking account without maintaining a certain amount of money in the account. Be sure to choose a checking account with a minimum balance that you can maintain.
Limits on the number or method of transactions. Be aware of accounts that limit your free transactions each month. Find a checking account that doesn't limit the number of free withdrawals, deposits, or transfers you can make each month. This will help you from accruing extra charges.
ATM access. If you want to withdraw money from your account without accruing excessive fees, make sure the financial service providers you choose has a large network of ATMs or reimburses external ATM fees.
Online or mobile access. Many financial service providers offer extensive online or mobile access to your checking account, which allows you to pay bills, make deposits, transfer money, and more. If these features are important to you, make sure you find one that has online or mobile access.
##
Collect Your Documents
Federal law requires you to provide several personal identification documents in order to open a checking account.
These include:[3]
A valid photo ID. Generally, this can be a driver's license, state ID, Social Security card, passport, or birth certificate.
Your Social Security number.
Proof of your address. This can be a utility bill in your name or a copy of your apartment lease.
##
Fill Out Your Application
Once you've made your decision, it's time to fill out an application. Some financial service providers allow you to apply online, while others ask you visit a physical location. The financial service provider will then review your information and may run a credit check to help determine whether or not you're approved to open an account.[4]
If you're approved, you will sign a signature card that will be used to match your signature to whenever you write or deposit checks. You will also sign certain account documents. You may be able to provide this signature electronically if you're applying for a checking account with an online-only bank.[5]
##
Make an Opening Deposit
After you're approved for a checking account, the next step is to make your opening deposit. The required amount will vary depending on the financial service provider, but it's usually a deposit of at least $25. Your checking account may also charge you fees if your deposit is less than the minimum balance requirement.[6] Depending on the method in which you make your opening deposit, it may be several days before you have access to the funds for making purchases or withdrawals.[7]
Start Using Your Account
Once you've opened your checking account, it's time to start using it! If your account has a debit card, it will usually arrive within 7-10 business days. Once it comes in the mail, you can follow the instructions on the card to activate it and come up with a unique PIN. You may also order checks linked to your checking account, which will usually arrive in around 10-12 business days.
A checking account can be an excellent way to store and use your funds instead of using cash. By taking the time to consider your options and selecting the financial service providers that works best for your needs, you'll be one your way to a more secure, more convenient way to manage your money.
[1] https://www.investopedia.com/terms/c/checkingaccount.asp
[2] https://www.forbes.com/sites/laurashin/2014/06/30/how-to-choose-a-bank-account-10-things-to-look-for/?sh=779eb88a7277
[3] https://smartasset.com/checking-account/what-do-you-need-to-open-a-bank-account
[4] https://wallethub.com/edu/ca/how-to-open-a-checking-account/10299
[5] https://wallethub.com/edu/ca/how-to-open-a-checking-account/10299
[6] https://smartasset.com/checking-account/what-do-you-need-to-open-a-bank-account
[7] https://wallethub.com/edu/ca/how-to-open-a-checking-account/10299