How to Read Your Bank Statement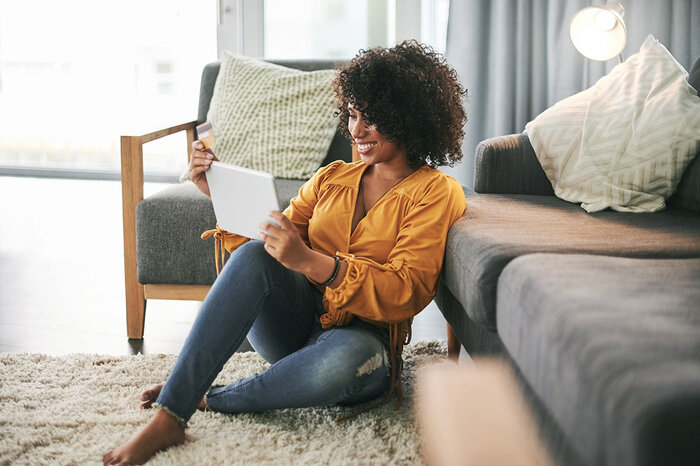 If you've got a checking or a savings account, you may receive an envelope in the mail each month with a copy of your bank statement, or you may choose to receive your statements digitally. But what exactly is a bank statement and how do you make sense of it? Bank statements are incredibly useful documents that can allow you to track your spending and keep an eye out for fraud or identity theft. Here's a guide to learning how to read your bank statement and how to get a copy of it.
What Is a Bank Statement?
A bank statement is a document that summarizes the activity of your bank account over a certain period, usually monthly or quarterly. It will give you a list of all your transactions over that period of time, showing you each time money goes in and out of your bank account.[1] Bank statements can be useful in helping you keep track of your finances, come up with a budget in order to improve your spending habits, and catch any inaccuracies in your account sooner rather than later.[2]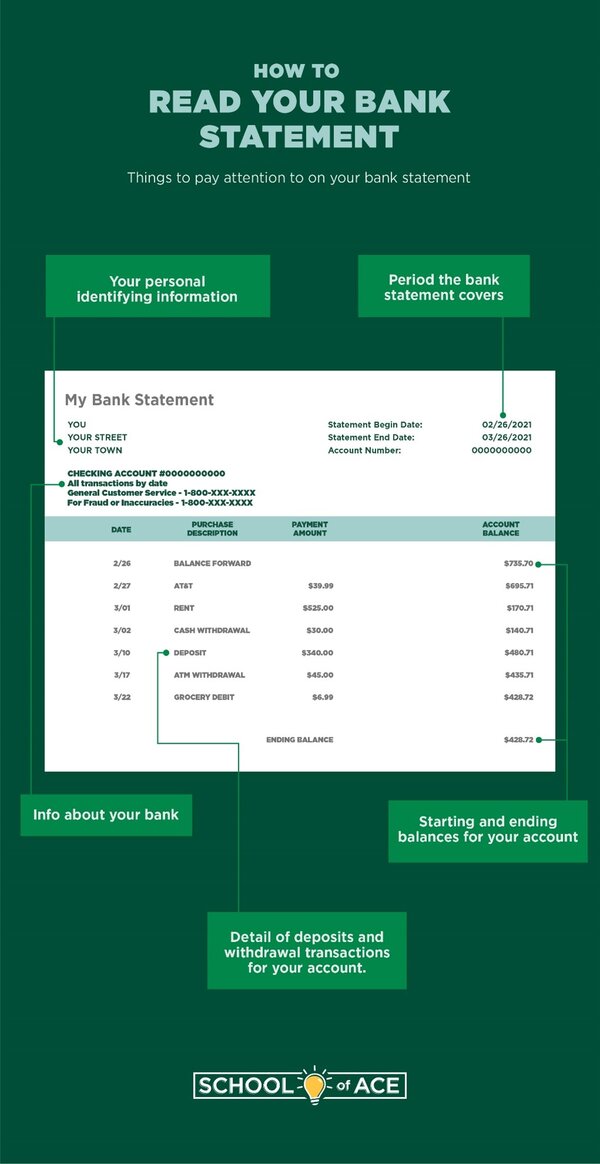 Components of a Bank Statement
Your bank statement summary will list the following information:[3]
Your personal identifying information. This includes your bank account number, name, and address.
The period the bank statement covers. While most bank statements summarize one month's activity, they usually do not align with the calendar month (i.e. your bank statement may be from January 5th-February 4th).
The starting and ending balance for your account. This is the amount of money you had in the account at the beginning of the period as well as at the end.
A detail of deposit transactions into your account. These include all direct deposits, checks, transfers, reimbursements, payments, or interest earned on the account.
A detail of withdrawal transactions from your account. These include purchases, transfers to another account, ATM withdrawals, as well as automatic payments and bank fees.
Information about your bank. This includes the number for customer service as well as instructions for reporting fraud or inaccuracies to your bank statement.
How to Get Your Bank Statement
By Mail
You can get a copy of your bank statement either in the mail or online. Most banks automatically send you your monthly statements by mail. If you do not receive your paper statement in the mail, this may be because you enrolled in paperless statements, which means you'll have to access it online. Some banks allow you to request a printed statement, although they may charge you a small fee in order to receive it.[4]
Online
Many banks offer online banking services that allow you to access your account online, transfer money, view transactions, and more. One of these services may include viewing a copy of your bank statement, which you can usually download as a PDF.[5]
To access your bank statement online, you'll want to:
Log into your account through the bank's website or mobile app.
Search for the section where they store electronic statements (this is usually under a heading labeled "bank statements" or "e-statements").
Select the account for which you want to access the bank statement as well as the period of time you want to view.[6]
Once you've picked out the right financial services provider and opened a checking account, it's important to track your spending by reading your bank statements when they arrive each month.
[1] https://www.nerdwallet.com/article/banking/checking/what-is-a-bank-statement
[2] https://www.nerdwallet.com/article/banking/checking/what-is-a-bank-statement
[3] https://www.thebalance.com/what-is-a-bank-statement-5092371
[4] https://smartasset.com/checking-account/how-to-get-a-bank-statement
[5] https://smartasset.com/checking-account/how-to-get-a-bank-statement
[6] https://mint.intuit.com/blog/relationships/what-is-a-bank-statement-2421/