9 Wedding Gift Ideas That Won't Break the Bank
Weddings are a time of celebration, but they can also be pricey, even for the guests. But even if you're on a tight budget, you can still show your support to the bride and groom to be with a thoughtful wedding gift.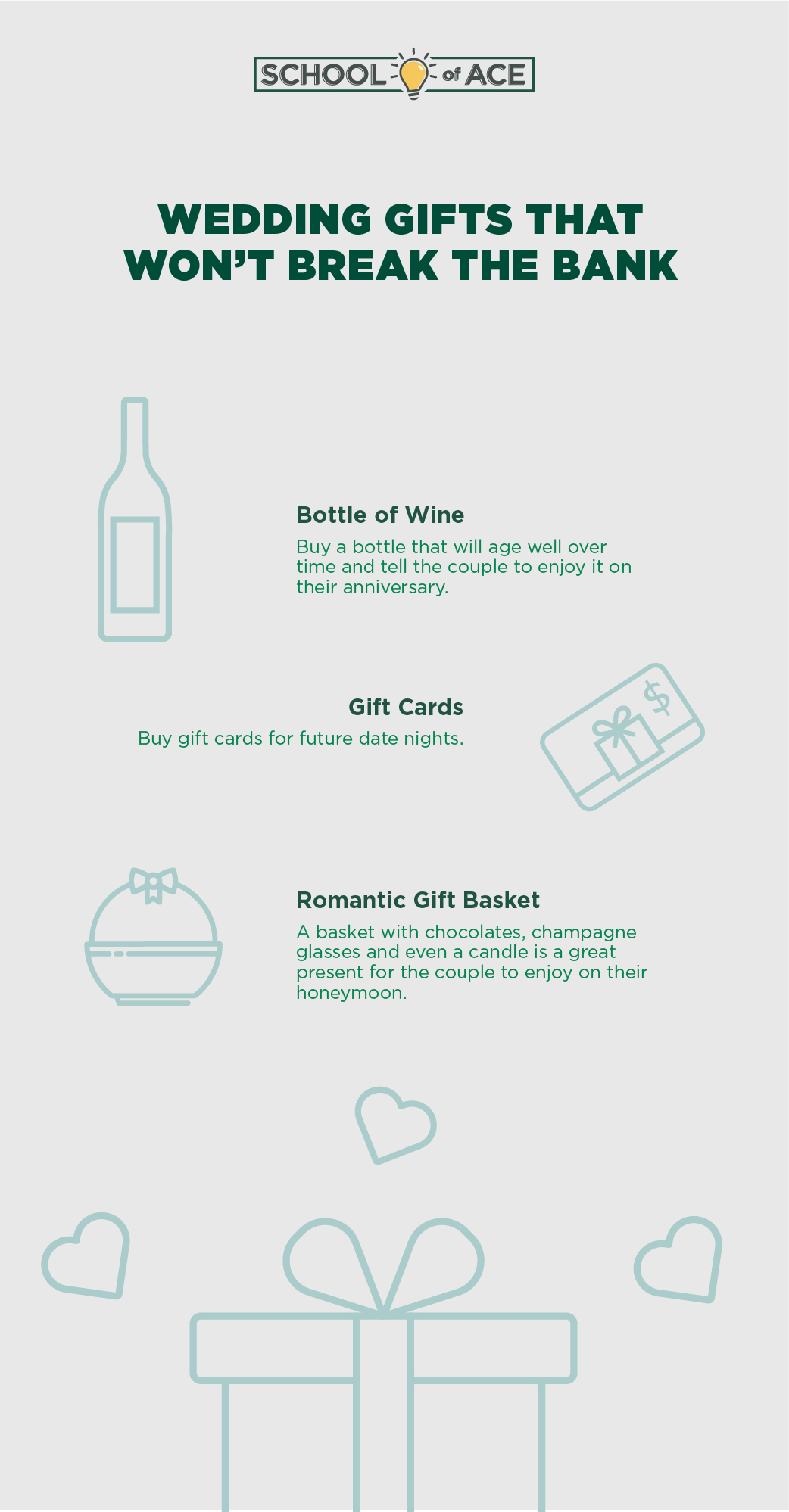 How much to spend on wedding gift?
The average wedding gift usually costs between $75 and $200. The amount you decide to spend depends on your relationship with the bride and groom. It's typically customary to spend more money on gifts for close family members and friends and less on coworkers or acquaintances. Here are nine inexpensive wedding gift ideas that are sure to delight any couple.
1. Gift cards
Gift cards are fantastic when you don't have the budget to buy big-ticket items but still want to contribute to the couple's registry. You could even buy a gift card to a restaurant for a future date night.
2. Paint a portrait
If you're artistically gifted, you can try painting a small portrait of the bride and groom.
3. Photobook
Preserve your best memories with the bride or groom by making a photobook with pictures they've taken together.
4. Make a cutting board
If you're more of a handyman or craftsman, you might want to make a customized cutting board, which is both an inexpensive and practical gift.
5. Bottle of wine
A bottle of good wine doesn't always have to cost hundreds of dollars. Some wines can age better over time. Buy a bottle of wine that will age well over ten years and tell the couple to enjoy it on their tenth anniversary.
6. Romantic gift basket
Assembling a romantic gift basket with chocolates, champagne glasses, and even candles is an excellent present for the couple to enjoy on their honeymoon.
7. Recipe book
There's nothing more special than sharing a secret family recipe passed on for generations or a customized recipe that you've made just for the couple. Once you've identified a few killer recipes, compile them into a book for the couple to enjoy.
8. Framed poem
A framed poem is a cheap but very thoughtful gift to give to the couple to commemorate the occasion. You can find some of the best poems related to weddings and marriages at the Poetry Foundation.
9. Experiences
Is the couple obsessed with archery or television? You can buy gift card to their favorite date spot or a subscription to streaming sites like Netflix and Hulu.