For most Americans, having one bank account is generally enough to manage everyday expenses. But for Ashli White, Site Merchandising Manager at Populus Financial Group, one account wasn't enough to help her with money management.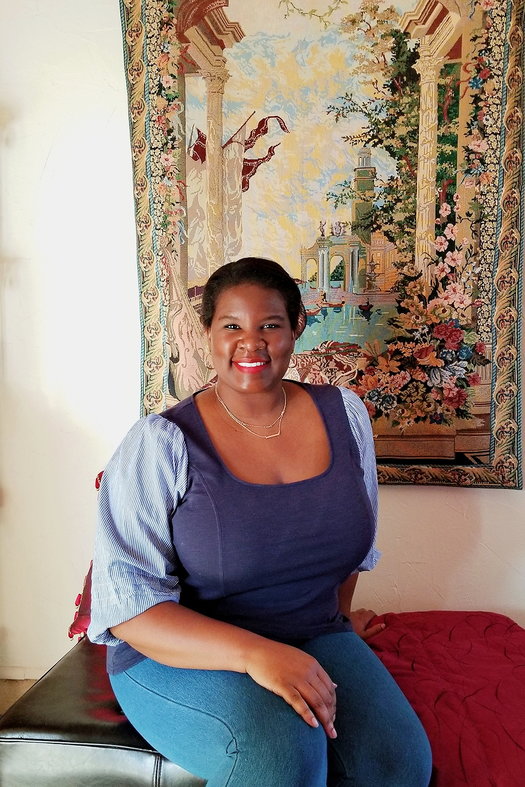 Ashli, Site Merchandising Manager
"I was using a spreadsheet that detailed every single thing that was coming out of my account," White said. "I managed it on a weekly and monthly basis. After a year, I thought this was way too much."
To better manage her budget, White sought money management advice from her mother. "My mom runs a financial literacy non-profit," White said. "She taught me money management skills and how to do taxes from an early age." With her mother's guidance, White decided to use four separate accounts, three bank accounts and one credit card, each with its own designated use. "I have what I call A, B, and C bank accounts, plus a D account, which is a credit card," White said. "A is for activities, B is for bills, C is for crisis, and D is for dream."
Each month, White direct deposits her paycheck to her A, B, and C bank accounts, withdrawing 5% in cash. With multiple bank accounts, she can track her spending and budgeting habits, allowing her to save more money over time. "When I had only one account, [the money] would deplete so quickly because everything was coming out of it," White said.
Today, the majority of White's paycheck is directly deposited and split between her B account (which she considers her primary checking account) and her C account (which she considers her primary savings account). White's B account is used for recurring expenses such as rent, car insurance, or other related bills and to pay for expenses on her D account, which is a credit card used for big purchases; her C account is used to save for financial and life emergencies such as car repairs or hospital visits. A smaller amount of her paycheck is deposited to her A account, which she uses for expenses including eating out, paying for gas, and other variable expenses.
Ashli's Tip: Planning for a larger purchase like taking a trip? Consider using a credit card where you can earn points for your purchases. Ashli uses funds from her B (bills) account to pay the balance on her credit card each month.
Using A New Account to Fight Shopping Urges
When White feels like spending money on shopping or dining out she withdraws money from her A (activities) account. "For my activities account, I actually opened a new account just for miscellaneous spending," White said. She keeps a small amount of money in this account to avoid making large purchases on a whim.

A former avid shopper, White used to rack up big bills purchasing clothes. "The day my mom texted me that I had spent an outrageous amount of money shopping in a month was my 'aha' moment," White said. To help herself build better money management habits, White puts a certain amount in her A (activities) account from her paycheck each pay period. "Having a set amount of funds set aside for activities really forces me to make better decisions instead of buying impulsively," she said.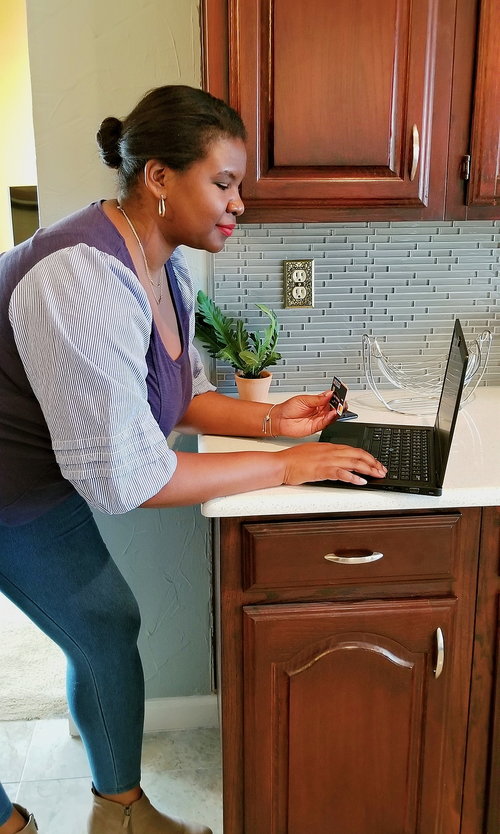 Ashli manages her A, B, C, D accounts online
Two Additional Ways to Manage Money
White also withdraws 5% of her paycheck in cash. She sets aside that portion of her paycheck in a secure box at home to use as pocket money to spend over two weeks. Over time, this method has helped White build additional savings as she's less likely to be tempted to spend more money than she's allocated to her "activities" budget by using her credit card. "I know this seems like extra work [to withdraw cash every paycheck], but [reducing the amount I put on my credit card each month] allows me to save money," she said.
Get Started Tip: Start Building from One or Two Accounts
If you think multiple bank accounts might help you budget better but the process sounds intimidating, White suggests starting off with a primary savings and primary checking account.
"I would suggest using your primary checking for bills, and your primary savings account for everything else."
If having multiple bank accounts is too complicated and you want to stick to using one bank account, White suggests depositing the bulk of your earnings into that account and withdrawing cash for smaller expenses. "You definitely want to make sure that you have an account where the [money] just accumulates over time," she said.
PRO TIP: Choose a high-yield savings account to earn interest on the cash you put in savings.