With the fall season in full swing, the spookiest holiday of them all is around the corner, Halloween! It's a holiday to let our inner spooky out, usually this would mean dressing up in the freakiest costume we could get our hands on and loading up on candy. This year we want to really let out your inner beast, and to do so you'll need to know your monster's name!
How do I find out my monster's name?
Don't worry, we have you covered. Check out our easy way to magically transform your name into your monster's name. Will it be sillier or scarier than you imagined? Find out what your franken-pals would call you by just following the chart below.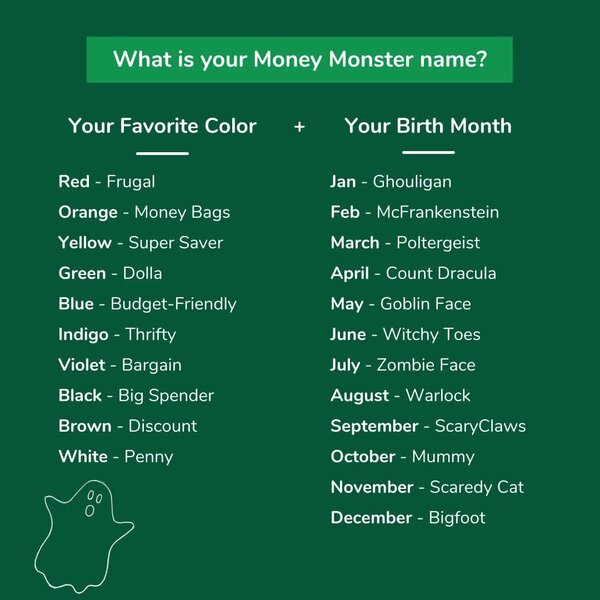 Share with friends and family this Halloween to see who is the spookiest.
While we are all excited to get back into the holiday spirit, we understand how important it is to stay safe while doing so! If you decide to social distance this holiday, visit our How to make Halloween fun and safe this year article for some creative ideas on embracing the creative side of Halloween while maintaining social distancing.