"I always wanted to do something with craft beer, it's kind of my passion."
Miguel Saavedra knew he wanted to make his dream of bringing craft beer to the Dallas area a reality. And there was no better time to make it happen.
Craft beer is the fastest growing sector in the beer industry – outweighing sales in both imported beer and the overall beer industry, according to Brewers Association research. In fact, craft beer sales accounted for $27.6 billion in overall beer sales in 2018.
As a microbrewer, brewing his own beer at home, Miguel's goal was to build a craft beer growler station.
"Craft beer growlers, in the craft beer world, are containers that you bring into a store, you fill up with your favorite beer, and you take home. There are a bunch of other stations in the Dallas metroplex, so we knew we wanted to create a unique idea. Many stations offer beer, but not many food options. So, we thought 'let's create a craft beer concept and a restaurant.'"
Miguel partnered with a neighbor who owned a local craft beer station to open a new craft beer station with a restaurant in Arlington, Texas.
Today, Miguel has switched gears to focus on his work as a digital Product Owner and Project Manager in the consumer financial services industry. He's here to share his best advice from his time as a small business owner!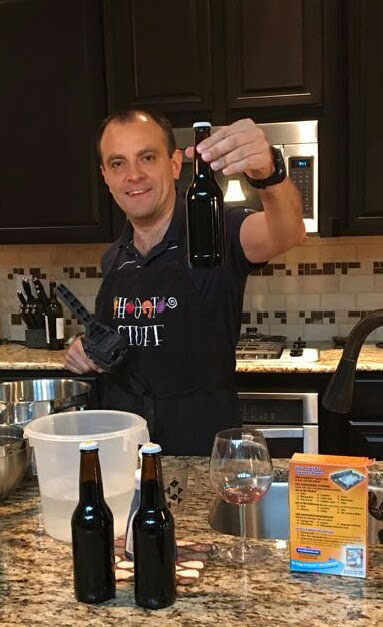 Want to start a business of your own? Here's Miguel's advice:
Research Your Industry and Create a Plan
"Even though you may have a good idea, and you are passionate about a particular product or service that you want to offer, you need to know what the market looks like. Otherwise you could end up finding out the hard way," says Miguel.
"As a Project Manager, I always try to visualize things from a company's perspective. I prepared a business plan on my own, using the web to find out how it should look and what things I should include."
Miguel calculated his startup costs, conducting research on the seasonality of beer sales, the local market, and the location for his beer growler station.
"It's difficult to know all your ongoing costs, especially when this is your very first business. But you can consider your worst-case scenario. Otherwise, you can find yourself upside down at some point."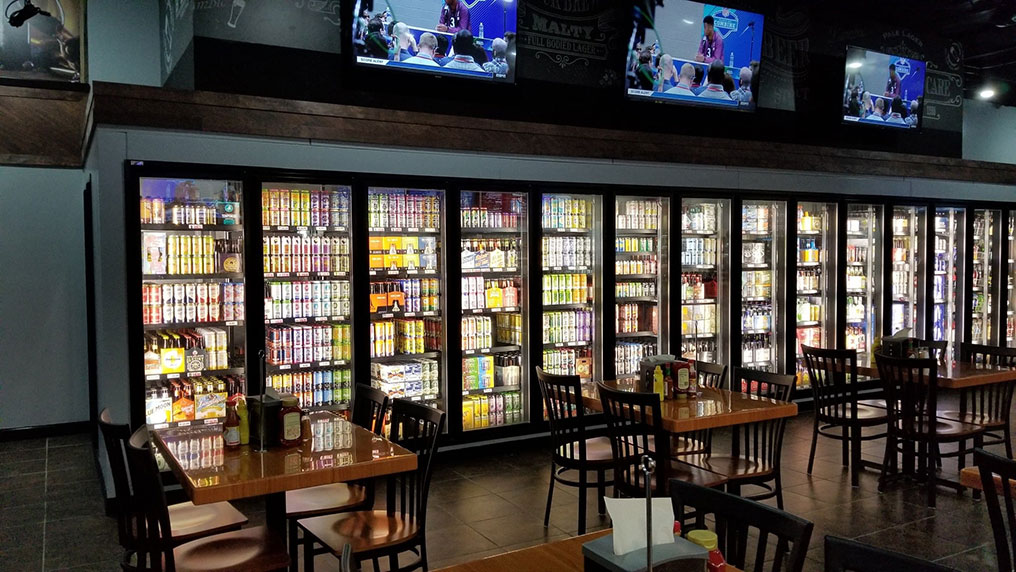 Inside Miguel's craft beer growler station
Find a Mentor and a Legal Advisor
Miguel's business kicked off when he sought the advice of a neighbor, who happened to own a craft beer station Miguel enjoyed. That neighbor soon became a mentor and business partner who helped him navigate some of the more challenging parts of business ownership. "The legal aspects of business ownership were the scariest part for me," says Miguel. "I just had no idea of how a business is managed."
"Even though I read through every contract, there was still a lack of confidence. I think that having some sort of backup, like a lawyer who can help you on a personal level, is important."
Seek out others who have been where you want to go. And find a knowledgeable resource for the legal aspects of your business.
Get Specific About the Ins and Outs of Your Business
Starting any new venture is risky business. That's why preparation is key. Some factors to consider include:
Marketing presence: Are you on Yelp, Google Business, and other platforms? Purchase a website domain and set up your business channels on social media. This makes it easier for future customers to find you and learn more about your offers.
Location, location, location: Miguel had a prime location for his craft beer station business, near the heart of a major sports arena. However, he found that off-season sales were slower, sometimes outweighing the on-season boom.
"After games, of course, it was packed. We had people standing eating their burgers, because there was nowhere to sit! Those days, we felt awesome. But the football season is short. Business was very seasonal."
Consider your marketing presence and how you can drive more traffic to your business. You can also consider natural foot traffic in your desired area. What's nearby that may drive more people in your doors?
Know your expected Return on Investment and be realistic: This is where your business plan will really come into play. Measure how much your business will cost to start, and understand when you'll start to see profits from your investment.
"For our kind of business, it takes two to three years to start seeing a return on investment," says Miguel. Understand the trends in your industry and set realistic expectations for when you can start expecting to see profits.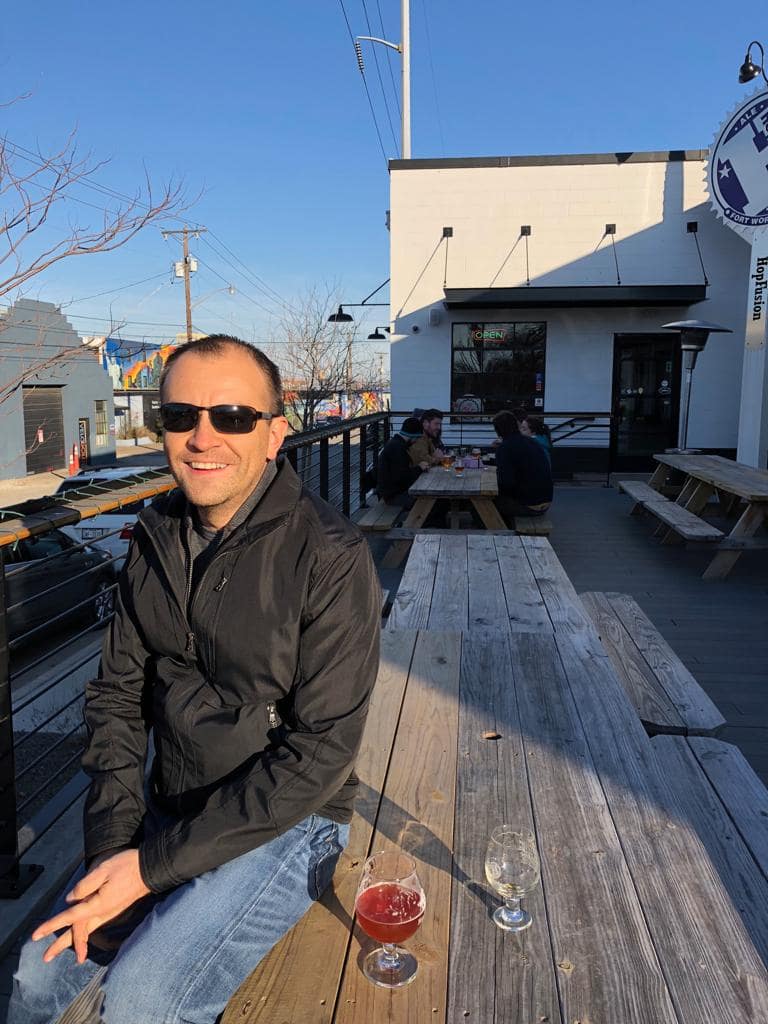 Miguel enjoying a craft beer
Is it Time to Quit Your Day Job and Pursue Your Passion?
For Miguel, what began as a part-time gig eventually turned into a full-time venture. Pretty soon, he was spending all his extra time at the beer growler station. He wondered: was it time to quit his full-time work in finance?
"I consider myself to be a very conservative person, financially speaking. It's very challenging and, of course, you have to have the nerve to just do it. How much would this business entail financially, personally, and emotionally?"
A solid business plan and understanding the risks was critical to his decision-making.
"I've heard it's very important to be fully dedicated to your business. Otherwise, you won't have control or know what goes on. It was important to me to be fully dedicated."
Starting a business comes down to having a plan, finding the right kind of help, and following your vision.
Do you have questions about starting a business? Do you have a side gig or other venture you want to share? Like Us on Facebook and let us know by joining the conversation!